What is our mission?
To broaden participation in computing through best practices and community building.
The mission of the STARS (Students & Technology in Academia, Research & Service) Alliance is to increase the participation of women, under-represented minorities, and persons with disabilities in IT/computing disciplines through multi-faceted interventions.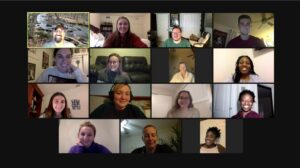 At FSU, these interventions focus on projects and programs that start at elementary school and progress through graduate school and on to IT/computing careers.
The Alliance is organized as a national constellation of regional stars that include research universities, minority and women's universities and colleges, K-12 educators, industry, professional organizations, and community groups. Stars implement "best practices" interventions with an integrated focus to:
Educate and bring awareness to K-12 about IT/computing education programs, careers, service, etc.
Recruit and retain under-represented populations in post-secondary computing programs and increase awareness of IT/computing disciplines and careers. Bridge student readiness for IT/computing and increase the number of undergraduates who enter IT/computing graduate school or the workforce.
Sustain and institutionalize effective BPC practices at alliance institutions.
Disseminate and increase national awareness of effective BPC practices.
On the National Level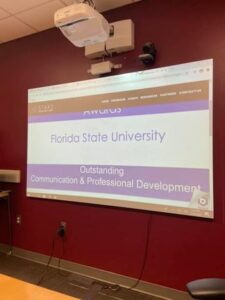 STARS Computing Corps is a national community of regional partnerships with a mission  to grow a  diverse  21st century technology workforce.  The Corps is a framework for integrating engagement into computing departments for recruitment and graduation of undergraduate and graduate students.
Utilizing our innovative STARS Leadership Corps program, a curricular or co-curricular service-learning program for college students, Corps students collaborate with regional K-12 schools, industry, and community partners to inform, engage, and prepare upcoming students for entry and success in college computing programs. Through student-led regional engagement that includes peer mentoring, team projects, and research experiences, STARS Computing Corps students are emerging as the future innovators of tomorrow.
This past year (19-20), STARS conducted 109 activities, devoting over 235  hours of actual event time to reach 8077 students.